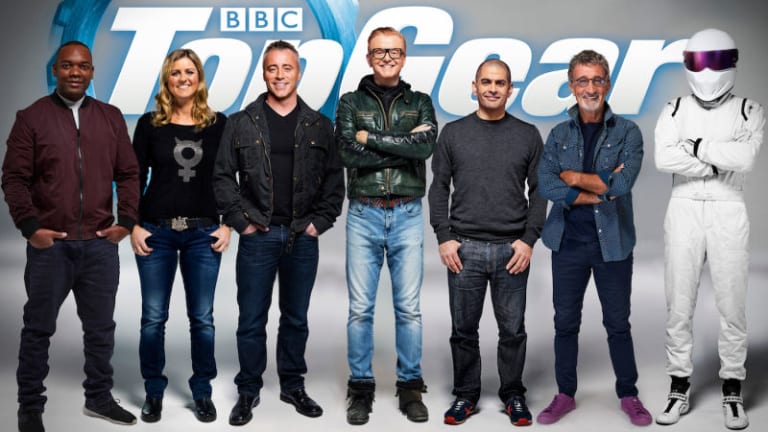 Top Gear is back!
and they've got some big shoes to fill.
While Clarkson, Hammond, and May ready their long awaited (and still unnamed) show for Amazon, their old show lives on with an entirely new cast and that same level of cinematic production that put it on the map:
"Ladies and gentlemen, may we present to you the first teaser trailer from the new series of Top Gear.

In it, you will find a roster of some of the world's finest driving machinery, from the McLaren 675 LT and Ferrari's F12 Tdf, right through to things like the Ariel Nomad. There's also, um, a pair of Reliant 3 wheelers driving from London to Blackpool. One of them under its own steam, too…

But there is also much drifting, lots of tyre smoke, and Chris Evans having a little moment following a track session with Sabine Schmitz in California. All we can say is strawberries.

We'll bring you more before the new series kicks off in May, but for now, sit back, turn it up and watch the new trailer. Note: includes an 820bhp Aston Vulcan at Yas Marina. At night. Doing donuts."
The new Top Gear returns this May.