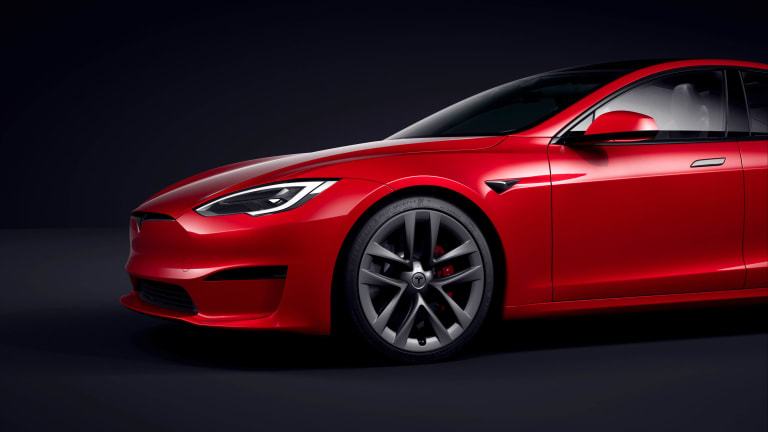 Tesla begins deliveries of the Model S Plaid
With speeds of up to 200 mph, the four-door sedan dips its toes into supercar territory.
Tesla has officially begun deliveries of its new Model S Plaid and the four-door EV has arrived with the kind of specs you would normally see in a supercar. The 1,020 hp Model S Plaid can hit 0-60 in 1.9 seconds and can reach a top speed of 200 mph. And yet it still manages to achieve an EPA-estimated range of 390 miles on a single charge. The plaid model will also debut with the all-new Model S interior, which features a 17" display that can play movies and console-quality games while you're charging, an all-new steering wheel design, and a 22-speaker, 960W audio system with active noise cancelling. 
---
From $122,990, tesla.com