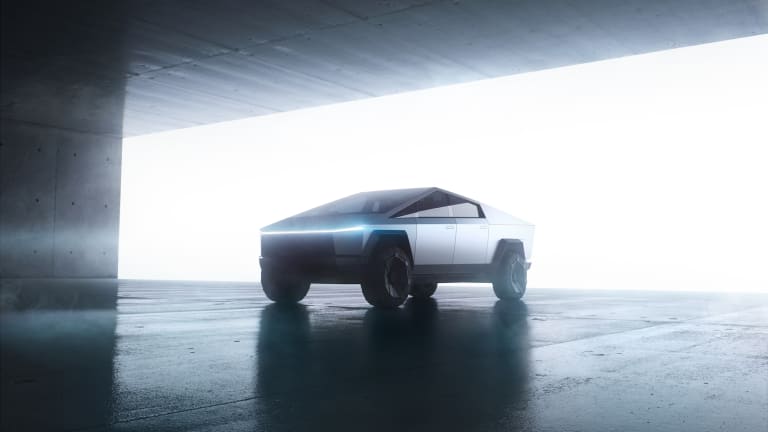 Tesla reveals the long-awaited Cybertruck
Elon Musk's "armored personnel carrier from the future" breaks cover.
After endless hints and a barrage of rumors, Elon Musk reveals the most radical addition to the Tesla lineup yet with the reveal of the Cybertruck. An angular, skunkworks-like tank made out of ultra-hard 30X cold-rolled stainless steel, the single motor, RWD Cybertruck will start at $39,900 with a 250+ mile range, 7,500+lb towing capacity, and a 0-60 time of less than 6.5 seconds. At the top of the range is wildly insane Tri Motor AWD model, which boasts over 500 miles of range, 14,000+lbs of towing capacity, and a hypercar-level 0-60 time of less than 2.9 seconds. Additional features include a payload capacity is up to 3,500 lbs, 100 cubic feet of exterior storage, a 17" touchscreen, and room for six adults.  
Reservations are available now for $100.
From $39,900, tesla.com