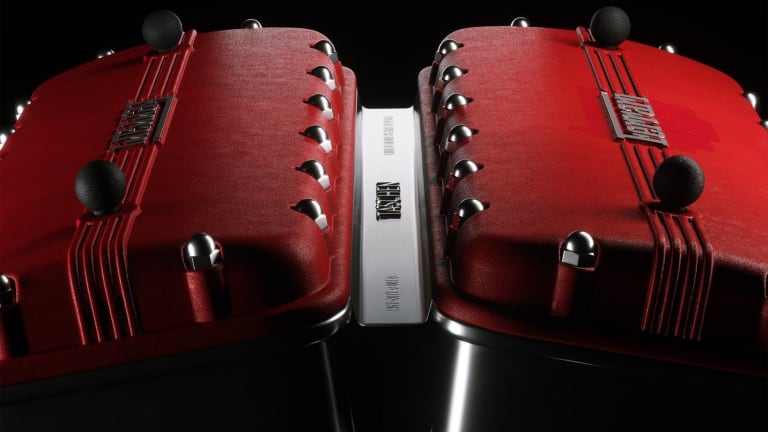 Taschen reveals its stunning, 500+ page tribute to Ferrari
The book will feature an aluminum display case designed by Marc Newson.
Whether you're a design fan, a car fan, or a lucky owner of a Ferrari, you definitely won't want to miss Taschen's incredible tribute to Italy's most famous automotive marque.
"Few are the men and brands that have come to define a century. For seven decades and counting, the Italian powerhouse founded by Enzo Ferrari in 1947 has made an indelible red mark on popular culture and enraptured fans and collectors across the globe.

Synonymous with beauty, excellence, and unmatched desirability, the Cavallino Rampante lives on as the driving force in high-performance Gran Turismo, the conqueror of impossible challenges.

A project conceived in close collaboration with Ferrari, this massive tome is a veritable collector's piece. A production unparalleled in scale, it features exclusive content from the Ferrari Archives and private collections around the world, bringing together hundreds of unseen photographs and documents to reveal the unique story behind Ferrari's victories, its protagonists, and its legacy.

Limited to 1,947 signed and numbered copies, this handcrafted leather-bound and hand-stitched Collector's Edition is enclosed in a Ferrari motor–inspired aluminum case designed by Marc Newson. The Art Edition (No. 1–250) is elevated by a sculpture evocative of the 12-cylinder engine in hand-bent, flared chromed steel, also by Newson."
$6,000-$30,000, taschen.com