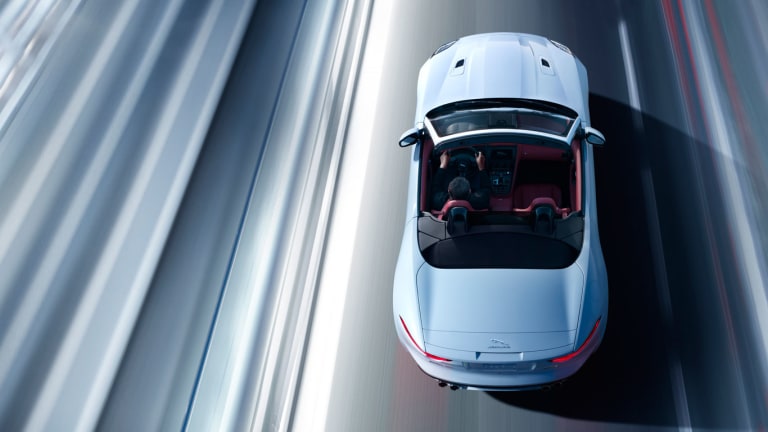 Summer Kit | Our Five Favorite Convertibles
Five great convertibles we want on our driveways this season.
There's nothing like curing a scorching day with a great convertible and some twisty backroads. We're continuing or ongoing Summer Kit guide with five great convertibles you'll want in your driveway this summer or any time the mercury starts to rise. 
The 2016 Mazda Miata
The Mazda Miata ($30,495) is one of the most iconic convertibles to ever whip around a corner and this July the company will release its next generation MX-5. The new Miata will feature everything you could ever want in a convertible from the rear-wheel-drive setup to the near 50/50 weight distribution and a proper 6-speed manual. 
The Alfa Romeo 4C Spider
The car that brought Alfa Romeo back to the US will hit arrive at dealers this summer in a new 4C Spider variant ($TBD). On top of the mid-engined turbo, the car will feature carbon fiber windshield surrounds, a trunk-stowable soft-top roof, and each car is handbuilt in Modena, Italy like a proper Alfa Romeo should be. 
The Jaguar F-Type Convertible
A convertible that now needs no introduction gets a few improvements for its 2016 model year. Not only do you get to hear the vicious roar of the available V6 or V8, the new F-Type Convertible ($68,000) now comes in a convertible variant and a six-speed manual in the 161 mph V6 model. 
The Bentley Continental GT V8 S Convertible
Not only is this one of the most capable cars on the road, its GT V8 S variant ($TBD) is one of the most performance oriented models in the lineup with a lower, more sporting stance to perfectly complement the power coming from that 521 hp V8. This year's model gets an even sharper exterior with a new front bumper, a rear lip spoiler, and a sleek new signature Bentley B fender vent detail.
Porsche Boxster Spyder
Porsche purists might knock the Boxster, but bring up the Boxster Spyder ($82,100) and many of them will tell you that its as pure as Porsche gets.  A proper two-seat roadster, the Spyder can only be purchased with a manual transmission and those powerful streamliner bulges on the rear makes for one of the most beautiful backsides to ever grace a Porsche. 
Bonus: The 1963 Mercedes 300SL Roadster
There really are no words for the sort of perfection that Mercedes pulled off with the 300 SL. This particular model sold for a whopping $1.8 million dollars in 2014. With over 100,000 miles on the odometer, it's good to know that the car has been thoroughly enjoyed and hopefully continues to be enjoyed with its lucky new owner.