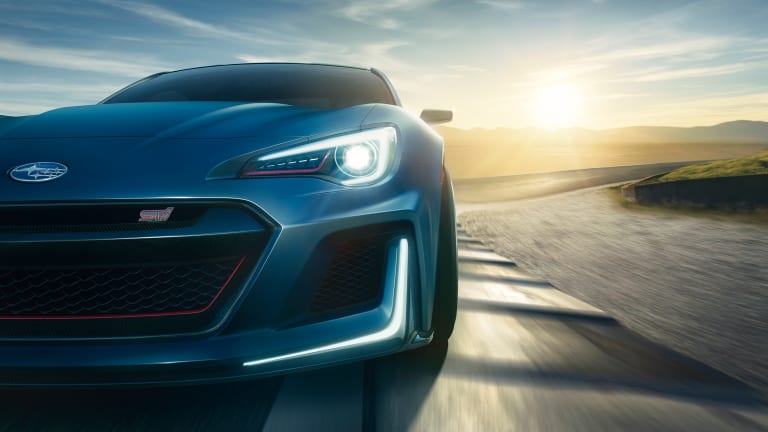 Subaru STI Performance Concept
A hint of a high-performance BRZ?
It's been widely reported that Subaru has been having issues with sales of the BRZ, but if there's one thing that'll bring buyers into the showroom, it's three letters: S-T-I. The company's Subaru Tecnica International division wants to showcase its capabilities and they're doing that with with the new STI Performance Concept. 
Based on the BRZ Super GT racecar, the car may or may not be a hint of a high-performance all-wheel-drive coupe, but it does show Subaru and STI mean business about gathering up some attention for one of the most respected performance badges out there. 
The company has stated "In the future, further models tuned by STI will be available in the US. These cars could feature more extensive modifications from the factory than previously offered, such as suspension, performance, braking, chassis and aerodynamic upgrades." BRZ STI or not, it sounds like an exciting future for STI in America.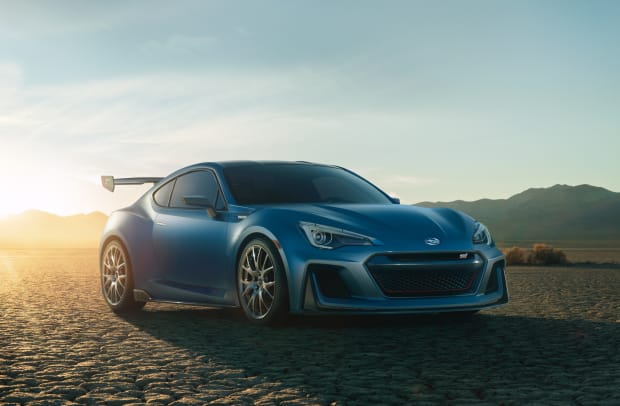 More info at sti.jp.