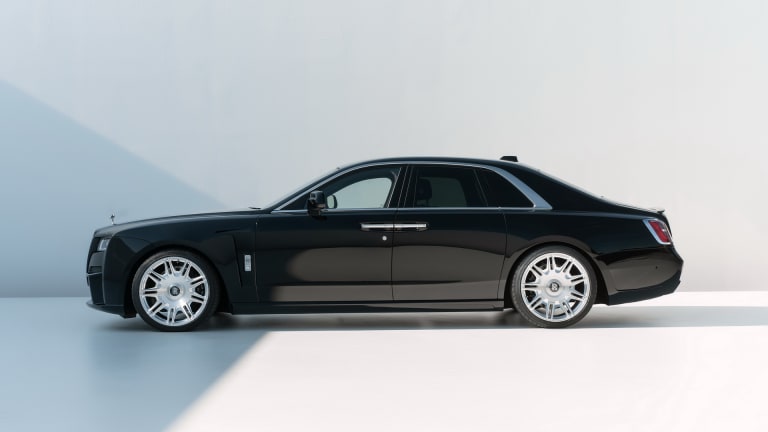 Spofec upgrades the new Rolls-Royce Ghost with more power and improved aerodynamics
The upgrade in power adds 114 hp.
Novitec's Spofec division reveals its new upgrade kit for the Rolls-Royce Ghost, bringing significant boosts in horsepower and enhanced aerodynamics. Spofec adds 114 hp, allowing for a 0-62 time of 4.5 seconds while the top speed of 155 mph remains unchanged due to its weight. The added performance is also complemented by a stainless steel sport exhaust for a livelier engine note that can be adjusted at the touch of a button. 
The Spofec team added a number of new design elements, giving the Ghost a sportier look while also enhancing the car's aerodynamics with larger air intakes to reduce front-axle lift at higher speeds. The car's wheels have been produced by Vossen, who created a forged 22" wheel with a twin-spoke design. 
---