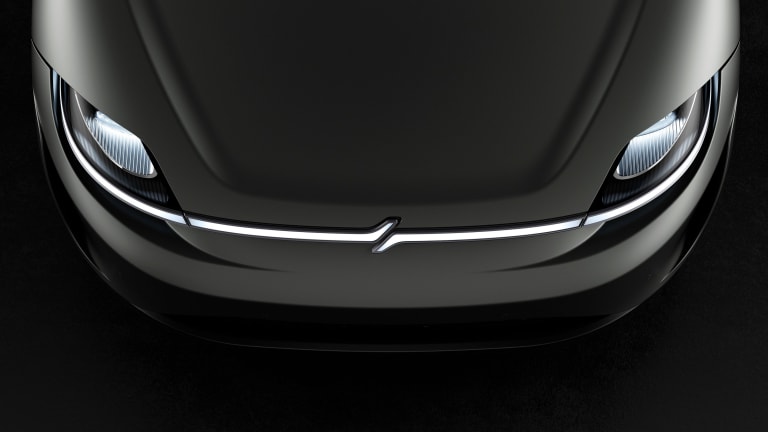 Sony reveals its Vision-S prototype
The concept car envisions how the company sees the future of mobility.
Sony surprised everyone today at its annual keynote during the Consumer Electronics Show in Las Vegas as the company unveiled a concept car. Called the Vision-S Prototype, the vehicle serves as a showcase for the automotive technology the company is currently working on. A total of 33 sensors are located throughout the interior and exterior of the car that keeps an eye on what's going on around the car as well as monitoring the passengers. 
These sensors will enable features such as varying levels of autonomous driving while also placing a larger focus on passenger and driver safety. The interior is wrapped in a panoramic screen that's flanked with left and right displays that serve as a replacement for the rearview mirrors and 360 Reality Audio's integrated seat speakers surround every passenger with immersive sound. As for performance, the four-seat sedan is powered by a 400 kW all-electric powertrain that has a 0-62 time of 4.8 seconds and can hit a top speed of 149 mph. It also features a double wishbone front and rear suspension with an air spring system, and all-wheel-drive.