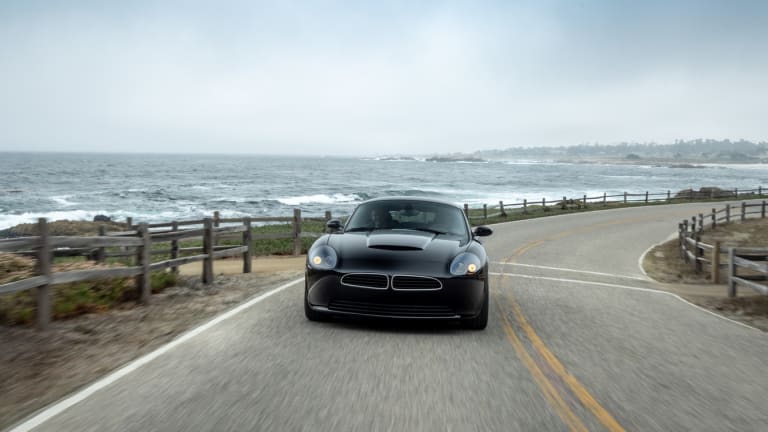 Smit Vehicle Engineering imagines what the Z8 could have been
And turned it into a reality.
Lurking amongst the big debuts and vintage collector cars at this year's Quail, a surprising sight was showing off what could have been if the Z8 had a coupe counterpart. Smit Vehicle Engineering brought the idea to fruition with the Oletha, a carbon fiber composite-bodied custom BMW with styling that draws inspiration from the 2000 Z8 and is powered by a 4.4L V8 that produces over 450 hp and is paired with a six-speed H-pattern manual transmission. The car also features a AP Racing brakes with lightweight forged Radi-CAL calipers, forged monoblock wheels, Michelin Pilot Sport 4S tires, 8-way adjustable touring or carbon fiber sport seats, an an audiophile-grade sound system. 
---