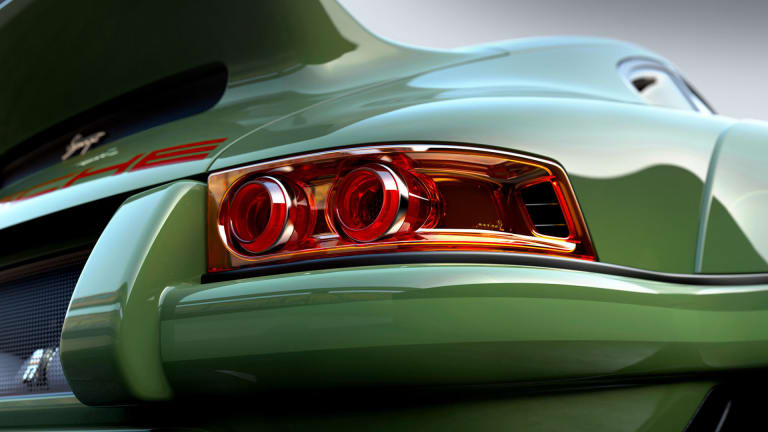 Singer reveals its take on the Porsche 964
The car is the end result of their Dynamics and Lightweighting Study.
Singer has been hard at work developing its latest project, a 1990 Porsche 964, which was built in collaboration with Williams Advanced Engineering. Called the Dynamics and Lightweighting Study, the program called upon the combined efforts of Michelin, Hewland, EXE-TC, Brembo, and BBS Motorsport to help create a knockout of a car and as you can see, they've definitely delivered. 
Painted in Absinthe with a Blood Orange interior, the car is wide and menacing and powered by a 500-hp naturally aspirated flat-six that they developed with Williams and Porsche engineering legend, Hans Mezger. Other enhancements included a combination of lightweight materials, custom Pilot Sport Cup 2 tires from Michelin, magnesium BBS wheels, Brembo brakes with carbon composite rotors, a Hewland magnesium 6-speed transmission, and bespoke damping from EXE-TC. 
The Dynamics and Lightweighting Study will be limited to 75 cars and each one will be built in the UK at a dedicated Singer facility that's located on the Williams Campus at the Grove in Oxfordshire.