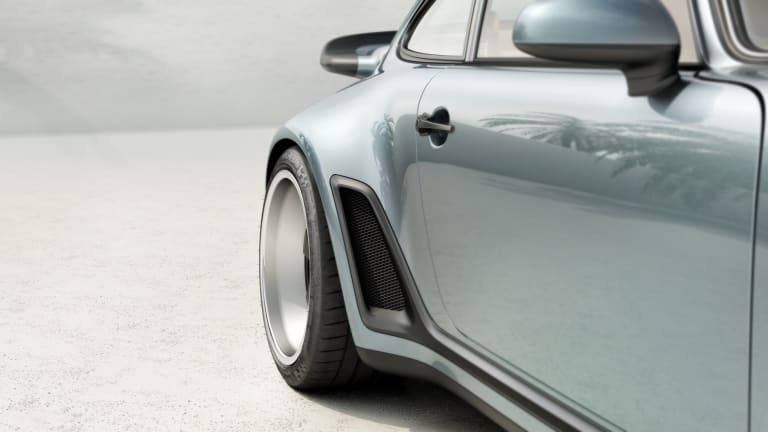 Singer Vehicle Design reveals the "Turbo Study"
The car is the first turbocharged 911 from Singer.
Singer unveils its latest project with its first-ever turbocharged 911. The Porsche 911 reimagined by Singer – Turbo Study is built on a Porsche 964 and features an intercooled 3.8L flat-six with twin turbos and an electric wastegate. This allows for over 450 hp, which owners can tap into via a six-speed transmission. The Turbo Study also features a rear-wheel-drive configuration, a touring-focused suspension, a carbon ceramic brake option, a custom carbon fiber body, and electronically adjustable seats with heating. 
---