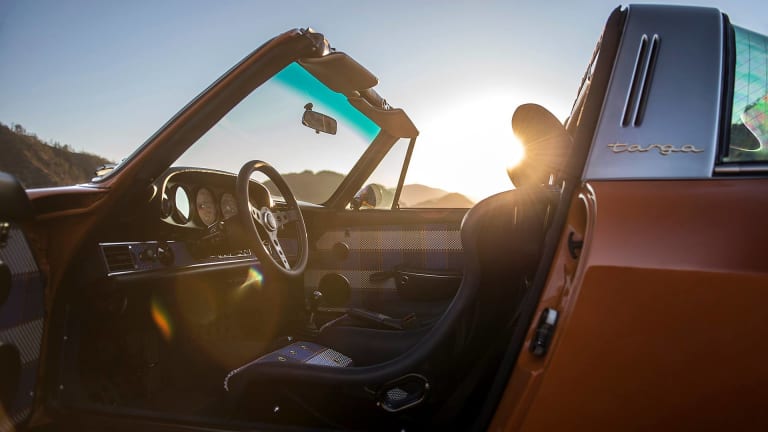 2016 Rewind | Singer debuts its Luxemburg Targa at the Quail Motorsports Gathering
Filed under: Things we'll never get sick of.
It should be no surprise that one of Singer's highly coveted Porsches make the list again this year with their masterpiece in orange, the Luxemburg car. 
What more can we say about the Singer guys that hasn't already been said. We want one as bad as everyone else and their latest model is no exception. The "Luxemburg" car is their newest 911, wrapping the exterior in a rich orange that has been spec'd out with a blue interior. If you're in Carmel today, the car will be making its full debut on the links at the Quail: A Motorsports Gathering.