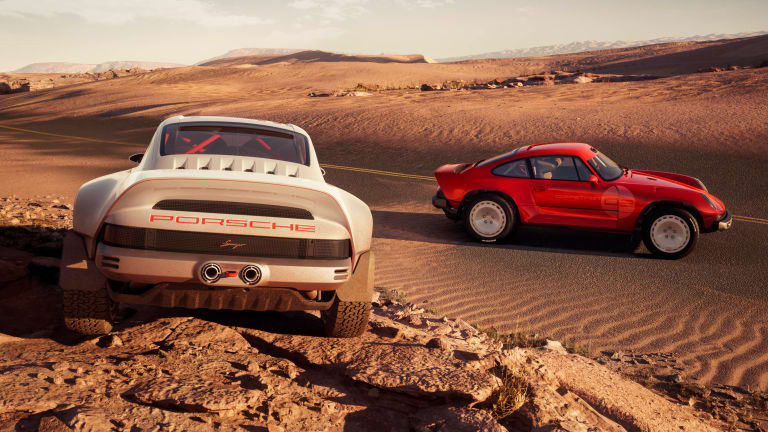 Singer unveils the All-Terrain Competition Study
Built in collaboration with 911 rally specialist Richard Tuthill.
Singer looks back to the Porsche's rally cars of 80s with an off-road-ready restoration for a very lucky client. The All-Terrain Competition Study (ACS) is a fully overhauled 1990 Type 964 Porsche 911 designed in partnership with Richard Tuthill. The sleek and rugged rally racer has a much higher ride height, carbon fiber body panels, permanent all-wheel-drive, a 450 hp twin-turbo 3.6L air-cooled flat-six, and a sequential racing transmission with front, center, and rear plated limited-slip differentials. 
Additional features include a specialized long-travel suspension with twin, 5-way adjustable dampers, BF Goodrich All-Terrain tires with forged aluminum wheels, 4-piston, monoblock disc brakes, a long-range fuel tank, two full-sizes spare race wheels fitted to the front and rear storage spaces, a full FIA spec roll cage, custom competition FIA-certified seats, and a rehydration system. 
---