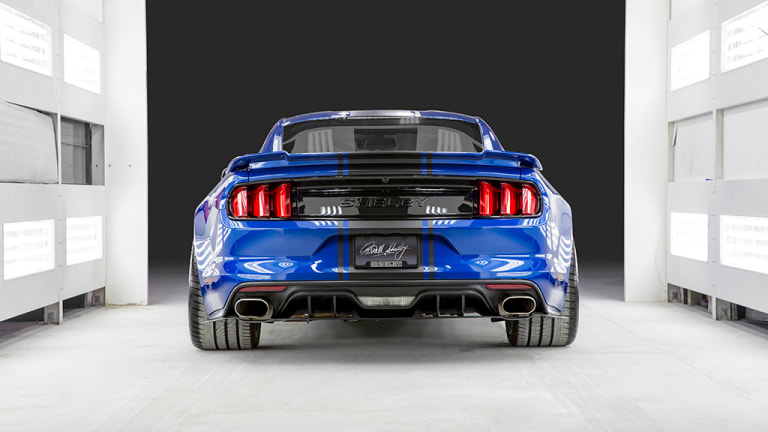 Shelby debuts a 50th Anniversary wide body Super Snake concept
The company hopes to build a street-legal, track-focused rocket.
What's better than a Super Snake? A wide body Super Snake, of course. Shelby has built a concept to explore the possibility of a production model to explore just how much performance they can squeeze out of the 2015+ Mustang chassis. The exterior work adds four inches to the rear and 2.5 inches to the front and a full array upgrades that include a fully adjustable coil over suspension system, and larger brakes to complement the 750-hp engine. 
Shelby hasn't confirmed production of the vehicle, but if it does the company plans to offer the kit worldwide and will be registered as a part in the official Shelby Registry.