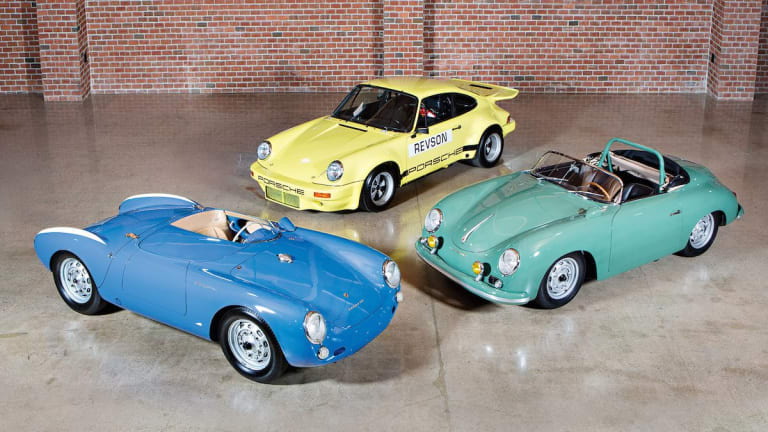 A trio of Seinfeld's almost mythical Porsches hit the auction block
Who's got a few million dollars to blow?
If you're a car guy then you have probably heard of Jerry Seinfeld's much talked about and mysterious Porsche collection. The comedian is said to have one of the largest and rarest Porsche collections in the world and today we get a little peek into that treasure trove as three of those rarities will soon be hitting the auction block. 
Seinfeld has enlisted the help of Gooding & Company who will help him sell a 1955 Porsche 550 Spyder (Estimate $5,000,000-6,000,000), a 1958 Porsche 356 A 1500 GS/GT Carrera Speedster ($2,000,000-$2,500,000), and a 1974 Porsche 911 Carrera 3.0 IROC RSR ($1,200,000-$1,500,000). The cars will be previewed at Gooding's Scottsdale auction on January 27th and the cars will be up for bid at Amelia Island on March 11th. 
"I've never bought a car as an investment," states Jerry Seinfeld. "I don't really even think of myself as a collector. I just love cars. And I still love these cars. But it's time to send some of them back into the world, for someone else to enjoy, as I have."