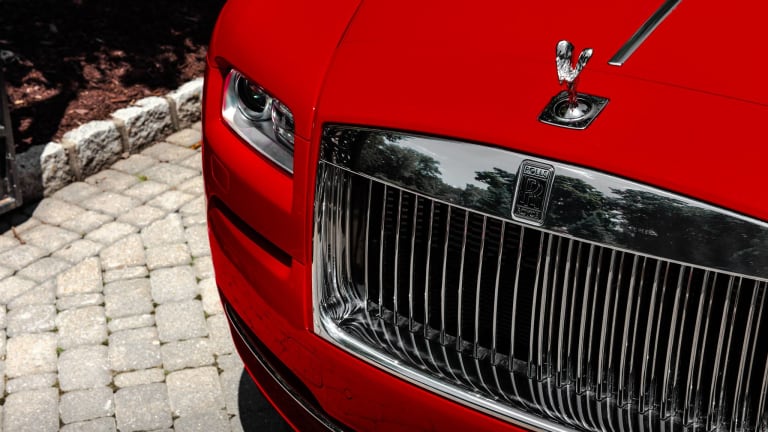 Rolls Royce Wraith St. James Edition
The Double-R unleashes a sophisticated spitfire.
Rolls Royce newest model has come racing out of Goodwood wrapped in a sinister red paint and the fastest engine produced in the company's history. The new St. James Edition takes the Wraith's V12 up to 632 hp and 590 lb-ft of torque and all that power is available to you from 1,500 to 5,500 rpm. 
One of their most advanced models, the car uses GPS to predict the road ahead and can automatically choose the best gear so no unnecessary shifts are made so you get the smoothest drive possible.
Complementing the red exterior is an aluminum grille, chromed door handles, chrome window trim, and a set of two-tone alloy wheels. The car comes before one of  Rolls Royce's biggest announcements, the Dawn Convertible which will hit showrooms in 2016.
More on the Wraith at rolls-roycemotorcars.com