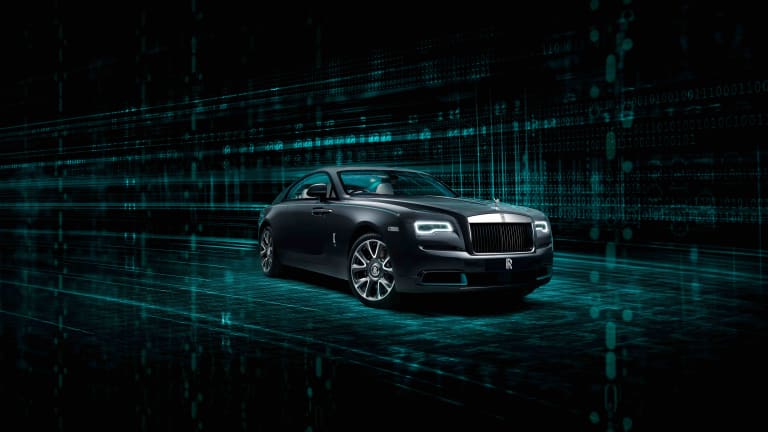 Rolls-Royce introduces its cryptography-inspired Wraith Kryptos
The limited edition Wraith hides an encrypted cipher.
Rolls-Royce launches a unique new model that isn't quite like any of the limited editions that have come before it. Inspired by cryptography, the new Wraith Kryptos has a design that not only uses code as an aesthetic inspiration but it also hides a coded cipher within the car itself. Finished in Delphic Grey, the Bespoke exterior finish has flakes of blue and green mica and a double coachline that's painted in Kryptos Green. 
The design theme extends into the interior, where you will find Selby Grey or Anthracite leather with Krytops Green elements and pieces of the cipher that accent the Wraith's headrests. One of its most striking details is the bi-color headliner that switches out the starfield with a design that mimics a data stream in motion.