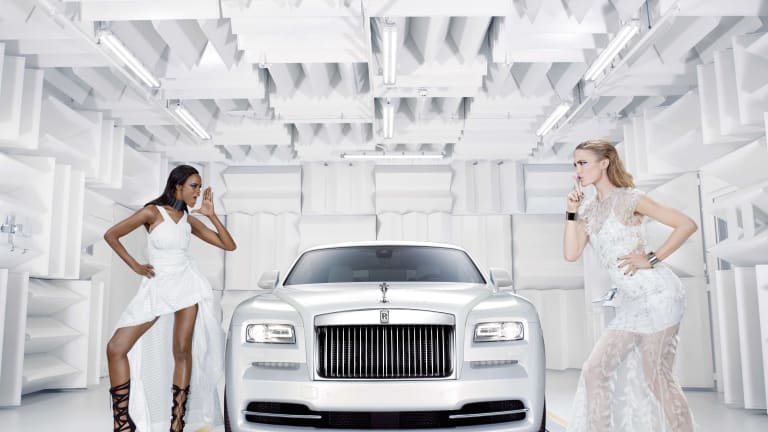 Rolls Royce hits the runway with its fashion-inspired Wraith
The flagship coupe puts on its best blue steel.
Rolls Royce is looking to the world of fashion for its latest limited edition with the "Wraith - Inspired by Fashion." Taking inspiration from the runway and bespoke tailoring. The high fashion and sartorial detailing starts on the outside with a two-tone Andalucian White and Arctic White paint creating the perfect canvas for your choice of Jasmine, Tailored Purple or Mugello Red to be hand-applied to the car's shoulder line. 
The accent color finds its way to the interior with a custom two-tone steering wheel and the details continue to the front and rear pockets which are lined with fine silk. The dashboard also features carefully applied wood that takes nine days to finish and is then completed with a bespoke clock that is designed to emulate a pearl, complementing the car's use of silk. 
More at rolls-roycemotorscars.com.