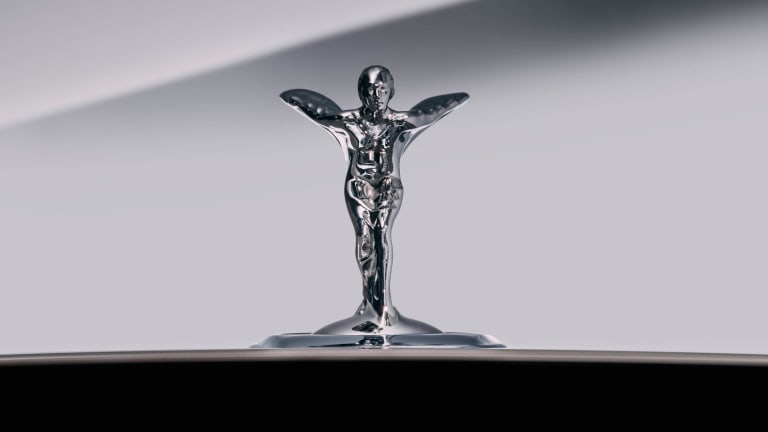 Rolls-Royce debuts the redesigned Spirit of Ecstasy on her 111th birthday
The iconic figurine will make its debut on the new Spectre coupe.
It is without a doubt, one of the most recognizable designs of all time so why would you ever touch an icon? Well, for starters, the new Spirit of Ecstasy has been carefully refined to get it closer to the original drawings by the original designer, Charles Sykes and to also signal the beginning of its shift to electric cars with the upcoming Spectre coupe. The figurine is also lower and has a much more dynamic stance that evokes speed with her eyes set on the road ahead and her sculptural, wing-like robes flowing right behind her in the slipstream. The redesign is also a crucial element in its aerodynamic performance as the engineers spent part of the 830 combined hours to wind tunnel test the figurine, helping to contribute to a drag coefficient of 0.26, making it the most aerodynamic Rolls-Royce in history. 
---