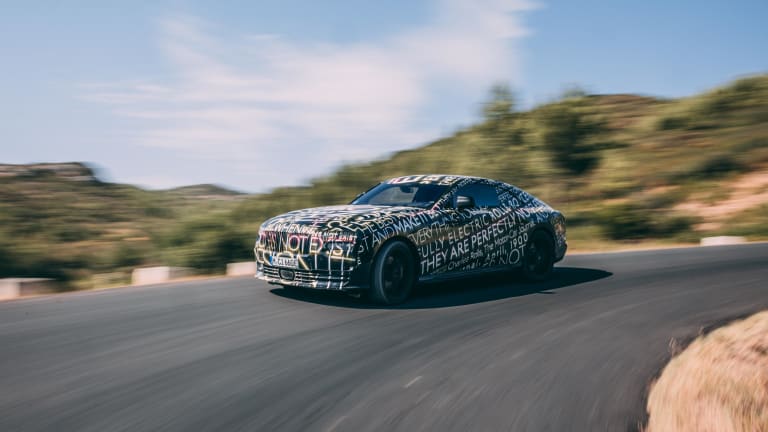 Rolls-Royce gets close to the halfway mark with its 1.5 million mile testing program for the Spectre EV
The Spectre is now 40% complete.
Rolls Royce has its crosshairs on the 400,000 mile mark in its 1.5 million mile testing program for the upcoming Spectre EV. The company is currently testing the vehicle in the south of France, fine-tuning the ride and handling to ensure their first EV delivers the full Rolls-Royce driving experience. For its latest development update, the company has announced that the car will use a proprietary smart suspension system that will read the road surface ahead with the help of the Spectre's Flagbearer system and GPS to adjust steering, braking, power delivery, and suspension parameters in real time. The company has also revealed that the car will be the stiffest Rolls-Royce ever and with a drag coefficient of .25, it's also the most aerodynamic too. 
Rolls-Royce plans to get the Spectre into customers' hands by the end of 2023. 
---