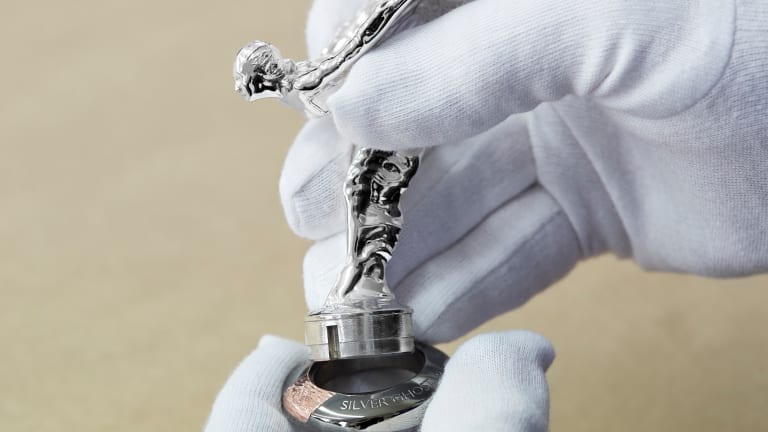 Rolls Royce announces the Silver Ghost Collection
The cars honor the original Silver Ghost.
Rolls-Royce Bespoke launches their latest project, a collection of 35 beautifully detailed Ghosts that celebrate the original 'Silver Ghost'. One of the most special elements is the sterling silver Spirit of Ecstacy that adorns the hood and wears a black-gold-plated collar at its base, which is made out of hammered copper, a material found throughout the engine bay of the original 'Silver Ghost'.
Painted in Cassiopeia Silver, the car is accented with a Bespoke hand-painted coachline, a detail that requires eight hours to apply and even has 100% pure silver particles in the paint. Other details that are exclusive to this model include black painted grille vanes, a 'Forrest Green' and silver-tipped leather interior, and a Silver Ghost Hamper. 
The car will also see a number of interior and exterior upgrades such as an updated grille that gets pushed forward and features deeper set vanes, a redesigned front bumper, two new 21" wheel options, added sound dampening materials for an even quieter cabin, and an all-new multimedia system.