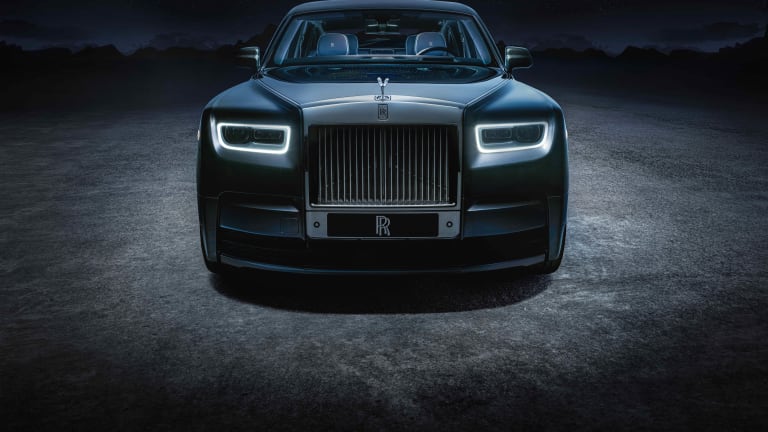 Rolls-Royce brings the outer reaches of space into a new limited edition Phantom
Only 20 will be built and every single one is already sold.
Rolls-Royce reveals one of the boldest expressions of the Phantom yet with the limited-edition Tempus Collection. Inspired by astronomical phenomena, the car features a new bespoke paint option called Kairos Blue, which has mica flakes in the paint to create a sparkling effect to emulate a starry sky. This theme extends to the interior with a redesign of the brand's signature fiber-optic-based Pulsar Headliner. 
One of the most incredible details is the 'Frozen Flow of Time' Gallery that is crafted from a single billet of aluminum to create 100 individually contoured columns, each representing the 100 million years it would take for a pulsar star to rotate. Each of the 100 columns has a black anodized finish and every single one is individually hand-polished. The starry effect is also seen in the door panels with hundreds of illuminated perforations. 
---