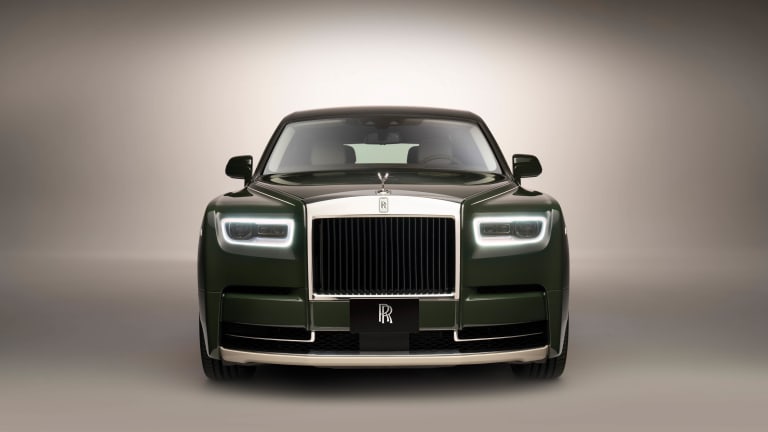 Rolls-Royce reveals the one-off Phanbtom Oribe
The car was built in collaboration with Hermès.
Commissioned by Japanese entrepreneur Yusaku Maezawa, the Phantom Oribe features a fully customized interior and exterior by Rolls-Royce and Hermès. Inspired by Maezwa's private plane, the Phantom Oribe was designed to recreate the luxury and exclusivity of the aircraft to the road. The two-tone exterior is finished in an upper of Oribe Green, inspired by the antique Japanese Oribe ware collected by Maezawa with a bottom portion in cream white. The theme of the exterior has been expanded to the interior, which has been finished in Hermès Enea Green leather and Open Pore Royal Walnut. The car's Gallery also features a hand-painted piece inspired by artist, Pierre Péron, who designed many of Hermès coveted scarves. 
---