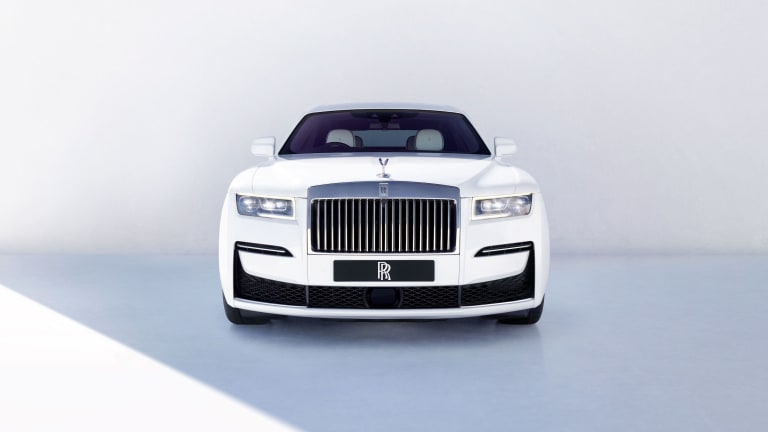 Rolls-Royce reveals its minimalist design philosophy with the new Ghost
The most technologically-advanced Rolls-Royce to date.
The next-generation Rolls-Royce Ghost has been revealed with a new look that the company is calling "Post Opulence" design. This new aesthetic is a blend of minimalism and luxury while maintaining the elements that make the car worthy of the Spirit of Ecstasy. Powered by a 6.75L V12, the engine produces 563 hp and 627 lb-ft of torque and is coupled with an all-wheel-drive, all-wheel steer system. 0-60 happens in 4.6 seconds and it will reach a governed top speed of 155 mph. 
It wouldn't be a Rolls without its signature Magic Carpet Ride and the car is set to deliver with the world's first Planar Suspension System that uses an Upper Wishbone Damper unit that took five collective years of development to perfect the Ghost's ride comfort. As you step inside, you're first introduced to the upgraded automatic doors, which now have power assistance as well as an array of sensors in each door for effortless entry and exit. 
Wider and longer than the previous Ghost, the spacious, star-lit interior has an endless list of features such as a Micro-Environment Purification System that cleans air through a nanofleece filter and of course, the acoustics of the interior have been carefully engineered to keep things ultra quiet while also creating the perfect space for its 1300W, 18 channel Bespoke Audio system.