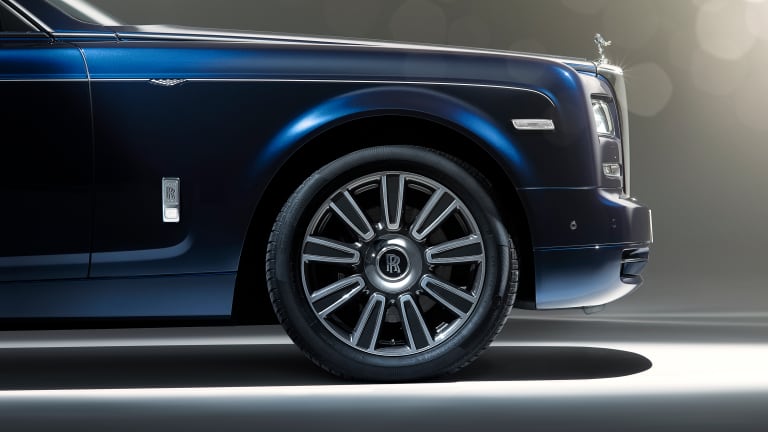 Rolls-Royce Phantom Limelight Collection
RR's land yacht gets a glamorous upgrade.
Not that it needed to be any more glamorous, but the Rolls-Royce Limelight Collection is the epitome of world class comfort and luxury. Inspired by the elite few who grace the world's stage, the Limelight Collection is a new bespoke trim line designed for those who spend much of their time calling the shots from the back seat of one of world's most exclusive cars.
As you can imagine, the company made sure that the back seat experience was as well appointed as a private jet with features such as the "Phantom Suite" which features dedicated compartments for watches, accessories, and custom fragrance bottles. They've also gone as far as to request advice from the medical field to create an optimal seating position for relaxing in a car while in motion. Ball's in your court, Maybach. 
The car is available to order as of today and will be limited to 25 examples, more at rolls-roycemotorcars.com.