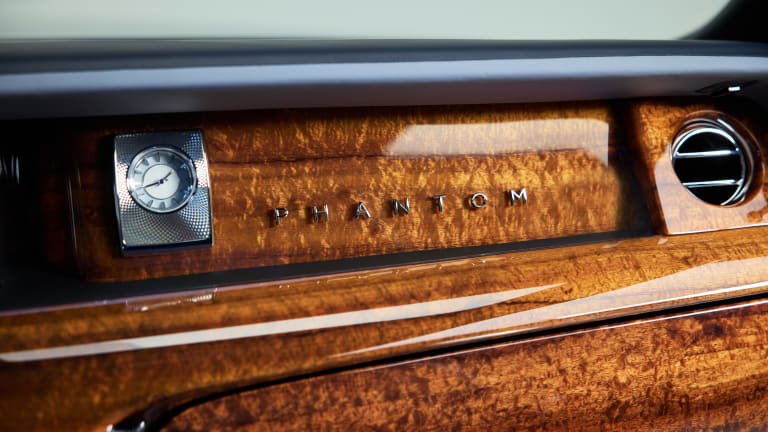 Rolls-Royce shows off a recently commissioned Phantom with a custom Koa Wood interior
The rare wood only grows in Hawaii.
Rolls-Royce clients are accustomed to outfitting their new cars with a wide variety of bespoke elements and one customer took it to new levels with a Phantom interior finished in Hawaiian Koa Wood. Only grown in Hawaii, the wood used for this project was tracked down by Rolls-Royce's very own Wood Specialist, who discovered a rare opportunity to source the perfect piece of Koa from a private collection. The wood contrasts perfectly against the car's deep blue exterior, which was color-matched to the client's blue 1934 Packard Twelve Coupe. The company also built a matching hand-crafted picnic hamper in Koa Wood, saddle leather, and stainless steel, which alone took 500 hours to complete. 
---