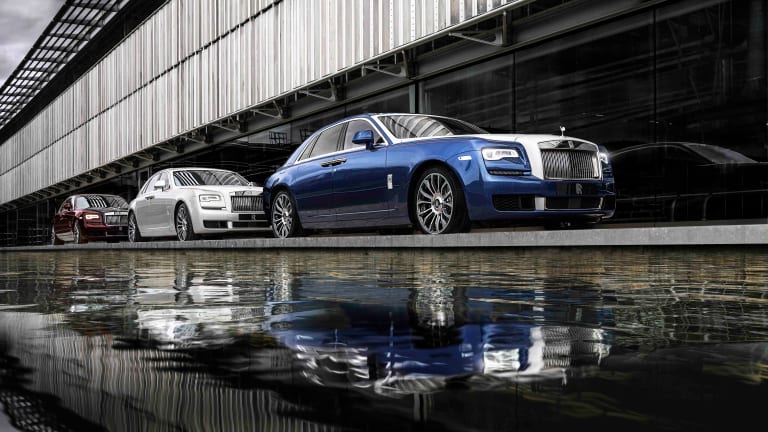 Rolls-Royce closes the book on the current generation Ghost with the new Zenith collection
The collection will be limited to just 50 examples.
Rolls-Royce is writing the last chapter for the current generation Ghost with a new limited edition that features the highest levels of Bespoke options. The Zenith Collection takes it back to the 200EX concept, that previewed the Ghost we know today with a more driver-focused four-door. The limited editions will reference the concept with details like a commemorative ingot that is crafted from the original 200EX's Spirit of Ecstasy and is set in the center console of each Zenith edition. The interior will also feature a blueprint-inspired art piece on the center console, seat details inspired by the 1907 Silver Ghost, an updated starlight headliner with a Shooting Star configuration that contains 1,340 individually placed fiber optic lights that fire at random, and a variety of two-tone paint options.