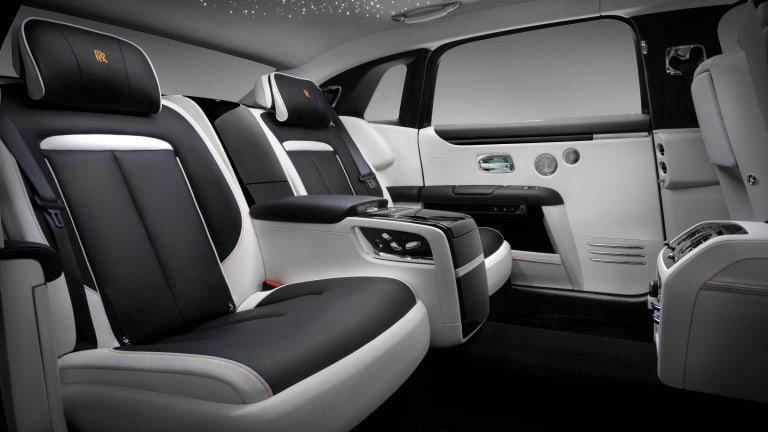 Rolls Royce's Ghost Extended is the automobile equivalent of first class air travel
The Extended model is over six inches longer than the standard Ghost.
Desgined to be the ultimate chaffeur-driven luxury automobile, the V12-powered Ghost Extended offers the most rear legroom in a four-seat sedan outside of its sibling, the Phantom Extended. Though the car is longer, the design team hid the added length by stretching just the rear door and the body around rear door apertures to maintain the lines of the car. This added length creates a rear cabin environment with unrivalled comfort and they have even engineered a Champagne fridge with the help of a Master Sommelier to ensure the perfect serving temperature settings.