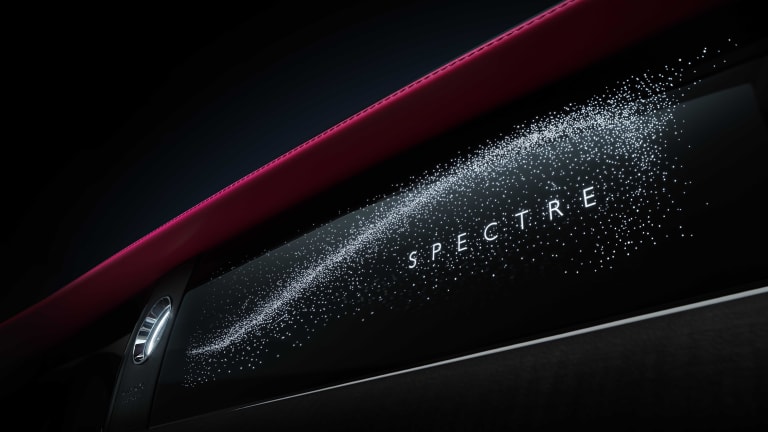 Rolls-Royce unveils its first fully-electric car, Spectre
The new benchmark in electric-powered luxury.
Electrification is coming to Rolls-Royce and its not coming far out in the future. The company has revealed its first-ever electric car, a powerful coupe called Spectre. Inspired by the Phantom Coupe, Spectre modernizes the brand's styling with the widest grille ever fitted to a Rolls-Royce and a fastback silhouette that is both equal parts elegant and sporty. Even the Spirit of Ecstacy has been aerodynamically sculpted and is one component of a carefully designed exterior that all come together to create the most aerodynamic Rolls-Royce to date. It's also the first production coupe to sit on 23" wheels in almost 100 years. 
As for performance, the Spectre will be able to travel for up to 260 miles when specified with 23" wheels and produces 577 hp and 664 lb-ft of torque. This translates into a 0-60 time of 4.4 seconds and a top speed of 155 mph. The Spectre's charging speed has not yet been revealed. And a Rolls-Royce can't leave the factory without its benchmark-setting ride comfort. The car's Planr suspension combined with high-speed processors, sensors, and a four-wheel steering system ensures that ride feel and handling is the best in class. 
Spectre is expected to arrive in showrooms at the end of 2023. 
---