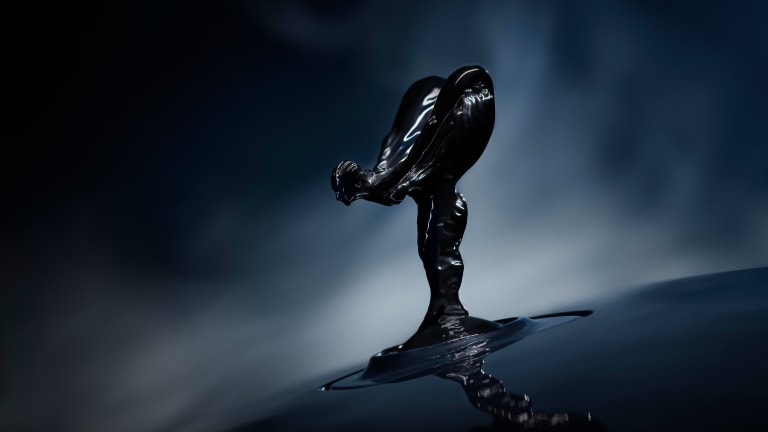 The Rolls-Royce Dawn gets the Black Badge treatment
The drop-top joins the Wraith and Ghost in the Black Badge lineup.
Following the success of the Ghost and Wraith Black Badge models, Rolls-Royce adds their ultimate convertible to the lineup. The Black Badge treatment begins with the exterior that features a thorough paint process that involves layers and layers of paint and lacquer to achieve the deep black finish. The stealthy finish also extends to the grille, the iconic Spirit of Ecstasy, and even the double-R logos have been inverted in color. 
The interior of the Dawn will be equipped with threads of aluminum that are bonded in carbon fiber and panels that receive six coats of lacquer and are then hand-polished to a mirror-like finish. Air-vents are also finished in PVD and the black leather upholstery is accented with Mandarin orange trim. 
As for power, the Dawn will have the company's signature 6.6L twin-turbo V12 under the hood, which will produce 593 hp and 619 lb-ft of torque. That power is matched with an 8-speed ZF automatic transmission, updated suspension settings, larger brakes, and a revised steering-rack.