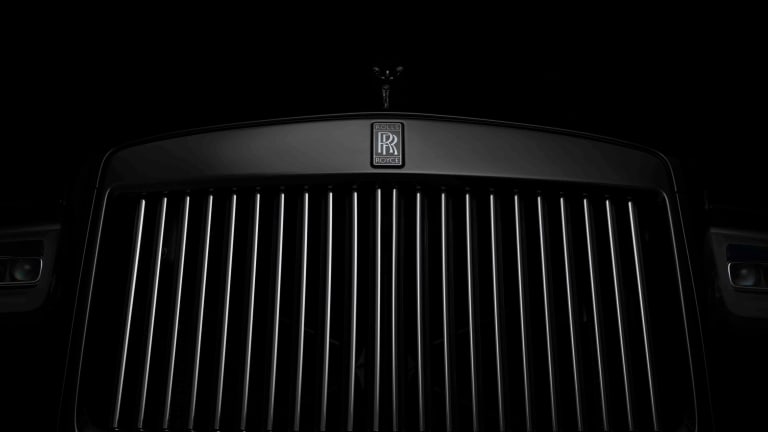 The Rolls-Royce Cullinan joins the Black Badge family
The new model completes the Black Badge range.
The Rolls-Royce Cullinan has officially joined the Black Badge family with the most sinister-looking version of the SUV to date. Though the company's extensive paint options are available for the Black Badge trim, the all-black paint finish delivers the best expression of the Black Badge aesthetic with multiple layers of paint and lacquer that is hand-polished ten times to achieve its immaculate finish. This perfectly complements the high gloss black chrome Spirit of Ecstasy and the blacked-out grille. 
The imposing presence is amplified by a set of 22-inch forged wheels that are exclusive to this trim and they're joined by the brand's first-ever colored brake caliper. The calipers are finished in high gloss red paint that is designed to withstand the high levels of heat generated via the uprated braking system. The interior of the car is adorned with Technical Carbon veneers with each piece requiring six coats of lacquer and 72 hours of curing to create a mirror-like finish. The 6.75L twin-turbo V12 gets even more powerful with a total output of 591 hp and 663 lb-ft of torque. The transmission and throttle have also been specifically tuned to increase responsiveness.