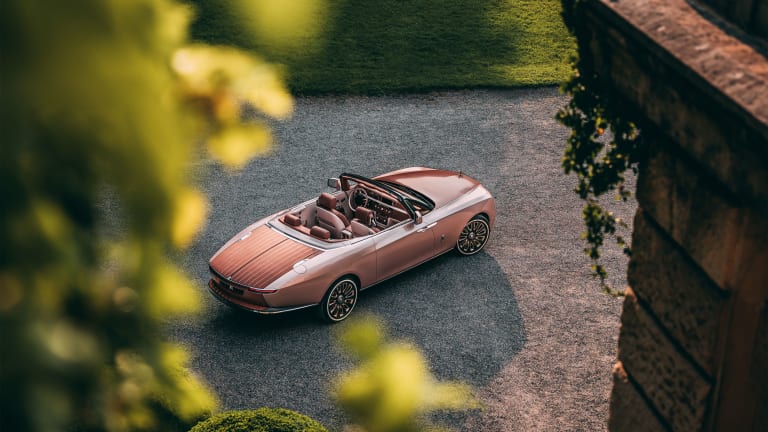 Rolls-Royce unveils the next Boat Tail coachbuilt commission
The ultra-luxe droptop is an homage to the client's father and family heritage.
Continuing to set the example for modern coachbuilding, Rolls-Royce unveils its latest coachbuilt commission with its next Boat Tail. The yacht-like droptop is a tribute to the client's family heritage and his father's history in the pearling industry. Built entirely by hand, this one-of-a-kind project is finished with a rose gold exterior with a contrast cognac-colored hood and a rear deck that is finished in a Royal Walnut veneer with rose gold-plated pinstripes and a satin-brushed finish. 
The front is dominated by the company's iconic Pantheon Grille, which is milled from a single, solid billet of aluminum and is topped with a Spirit of Ecstacy in rose gold. The interior of the Boat Tail also takes it to another level with carefully matched cognac and oyster-colored leathers with a pearlescent finish, Royal Walnut veneers with rose gold pinstripes, and a dashboard timepiece that uses mother of pearl supplied by the client from his own personal collection. 
---