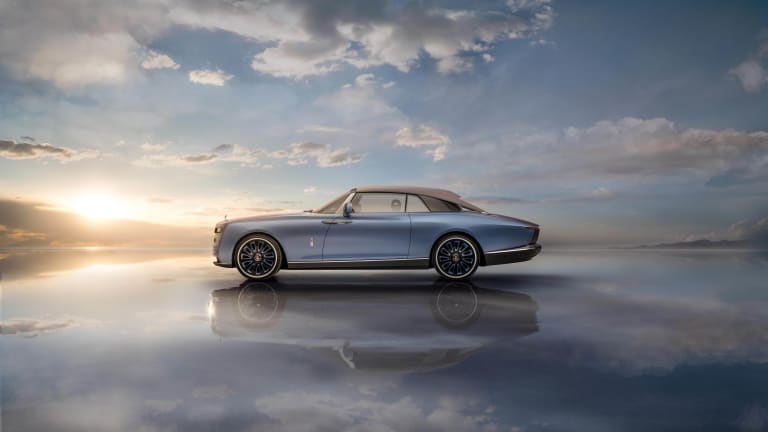 Rolls-Royce unveils its nautical-inspired Boat Tail
The pinnacle of modern coachbuilding.
Rolls-Royce unveils its 'Boat Tail' commission, a fully coachbuilt vehicle that is the end result of four years of development with three of the brand's VIPs. Showcasing the brand's coachbuilding capabilities, the 19-foot long Boat Tail stretches out farther than a full-size SUV, making a statement not just with its exclusive styling but in a form factor that is as close to a land yacht as it gets. 
Details like the wrap-around windscreen and tapered rear show off the car's nautical references while the front of the Boat Tail introduces a new and more elegant take on the brand's pantheon grille and lights. One of its most jaw-dropping features is the car's hosting suite, which is revealed via a pair of butterfly doors that contains storage for glasses, a double refrigerator, and there are even cocktail tables and an umbrella for added convenience. 
---