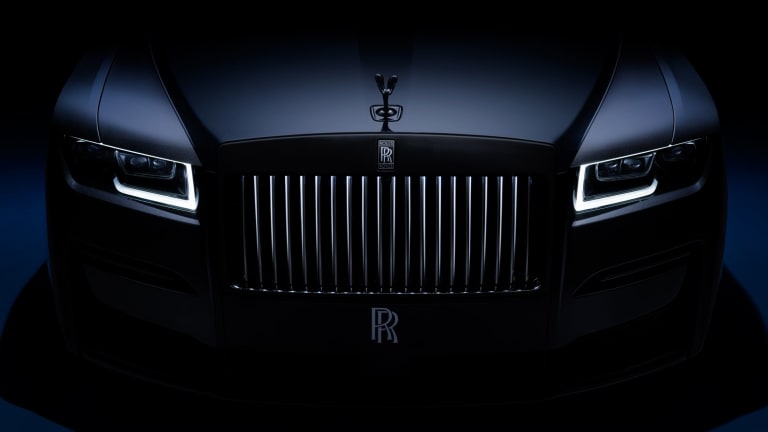 Rolls-Royce unveils the new Black Badge Ghost
The company calls describes the car as the "dark side of Post Opulent design."
Rolls-Royce has unveiled the Black Badge edition of its new Ghost with an exterior finished in the auto industry's darkest black finish. To achieve this finish, 100lbs of paint is atomized and applied to an electrostatically charged body in white and is then oven-dried. Two layers of clear coat are then applied and a thorough and careful hand-polishing begins to give it a high-gloss finish worthy of a Rolls-Royce. A hand-painted Coachline is also added and a special chrome electrolyte is added to the chrome plating process to give the Spirit of Ecstasy and Pantheon Grille a darker finish. 
The final touch to the exterior is a set of 21-inch wheels, each featuring 44 layers of carbon fiber and a 3D-forged aluminum hub. The inside of the car is fitted with a selection of wood veneers, technical fibers, aluminum, PVD-coated air vent surrounds, Turchese leather. and of course, LED-lit stars light both the fascia and the signature Shooting Star Starlight Headliner. The car's signature V12 also gets a boost in power, producing a total of 591 horses and 663 lb-ft of torque. 
---