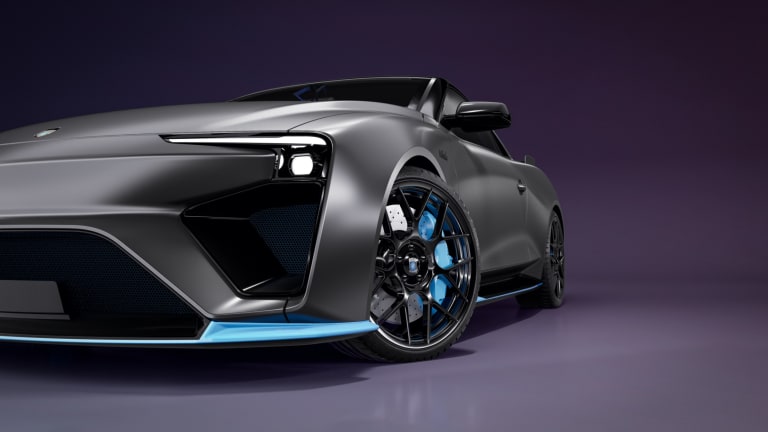 Roland Gumpert's new supercar has 510 miles of range and can be powered by methanol
The complex powertrain combines a fuel cell and electric motors.
If Roland Gumpert manages to produce the Nathalie supercar, there truly won't be anything like it in the world. The supercar is powered by a unique powertrain system that combines a methanol-powered fuel cell and electric motors that combine to produce 536 hp and 730 lb-ft of torque. When it comes to speed, the Nathalie will be able to get from 0-62 in 2.5 seconds and it can reach a top speed of 190 mph. What's really interesting is that it can deliver that level of performance with some truly exceptional range numbers. We're talking 510 miles when traveling at 75 mph and a whopping 745 miles when Eco mode is activated. 
The Roland Gumpert Nathalie will be limited to 500 examples and is set for delivery sometime next year. 
$450,000, rolandgumpert.com