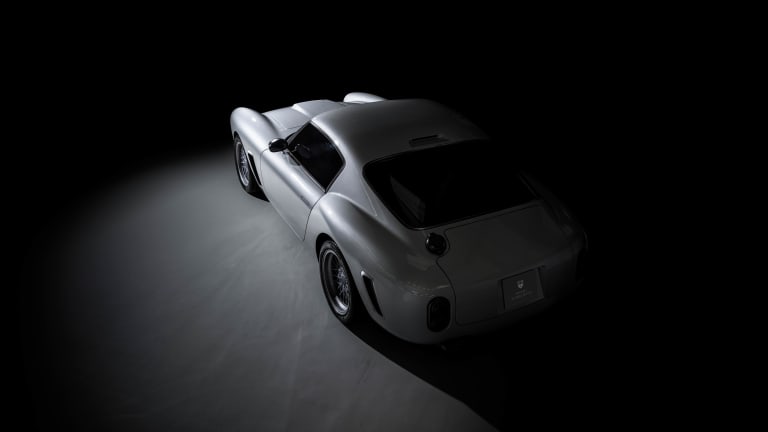 RML Group is turning the Ferrari 550 Maranello into a modernized 250 GT SWB
The restomod will cost $1.7 million dollars.
RML Group is bringing back one of the most beautiful prancing horses of all time with a restomod inspired by the 250 GT SWB. Based on the Ferrari 550 Maranello, the RML Short Wheelbase will produce 478 hp and 419 lb-ft of torque from its 5.5L V12 and comes paired with a six-speed manual transmission. When it comes to performance, the car can get from 0-60 in 4.1 seconds and will reach a top speed of over 185 mph. The body is constructed out of carbon fiber panels, making it lighter than the 550 Maranello its based on. The car will also feature Ohlins dampers, Pirelli P Zero Rossos with 18" wheels, and a luxurious interior finished in glass, leather, and machined aluminum. 
---
$1.7 million, rmlgroup.com
Source: Autoblog