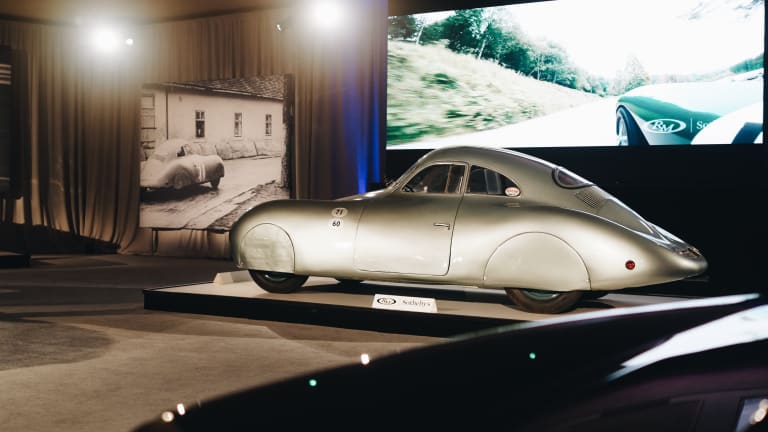 RM Sotheby's Monterey Auction brings an army of Astons, a historic Porsche, and a $23 million dollar McLaren F1
The auction house steals the show once again.
Today is the first day of RM Sotheby's renowned Monterey auction, an annual sale that is known for its record-breaking prices and jaw-dropping lots. One of the biggest attractions of the sale this week is the 1994 McLaren F1 LM Specification (above), which is just one of two F1s in the world that have been upgraded to LM specification by the factory and is estimated to grab $21-$23,000,000 when it goes up for sale this Friday. 
Another highlight is the 1939 Porsche Type 64, a car that is considered to be the ancestor to the Porsches we know and love today. RM isn't revealing an estimate but you can expect that some serious cash will be thrown down for what is considered to be the most historically important Porsche to be offered at auction. Arguably the most famous of the Bond cars and one of the most famous movie cars of all time, a restored 1965 Aston Martin DB5 will also be hitting the block today complete with refurbished gadgets and an ownership history that saw only three private owners for over 50 years.