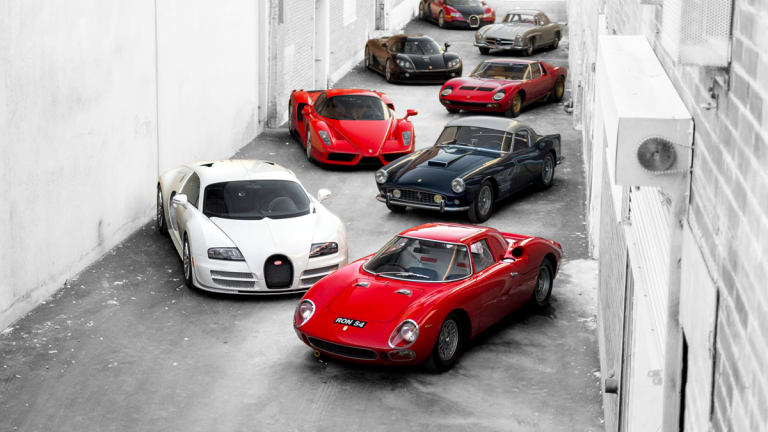 RM Auctions announces the Pinnacle Portfolio
A jaw-dropping collection of cars are set to hit the auction block at this flagship sale in Monterey, CA.
RM Auctions dropped some jaws today with a preview of a mind boggling selection of rare cars in what they're calling the Pinnacle Portfolio. The Pinnacle Portfolio is set to be the most valuable collection of cars to ever hit the auction block when the cars go up for bidding at RM Auction's flagship sale in Monterey, California. 
Amongst the collection are some drool-inducing rarities including the first ever production Bugatti Veyron, a 1964 Ferrari 250 LM, the second to last McLaren F1 built, and a matching-numbers 1955 Mercedes-Benz 300 SL Gullwing Alloy. And that's just a few oft the car's in the once-in-a-lifetime collection. See those examples and more in the gallery below. 
More on the auction at rmauctions.com