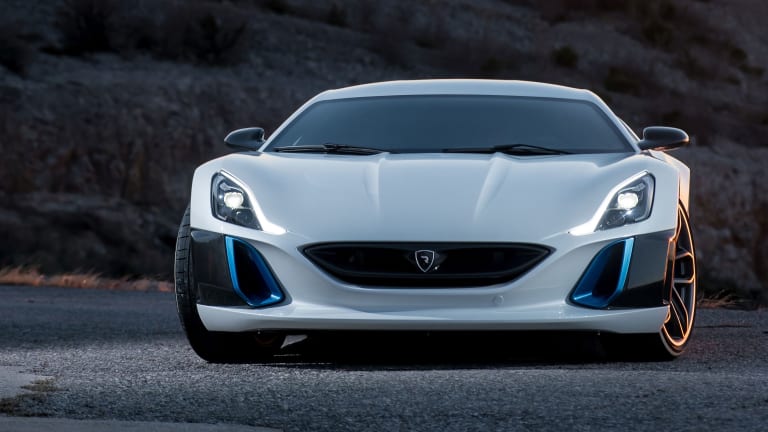 Rimac's Concept One gets an upgrade to 1,224-hp for 2017
Croatia's first hypercar gets even more powerful.
Rimac is quickly making a name for itself in the exotic car category with its performance technology and they've even struck a deal to work with Aston Martin and Red Bull Racing on their upcoming hypercar. The company has already proved it can hold its own against the world's best and now they've made their Concept One even more brutal with an upgrade to the powertrain and software for 2017. 
The original model produced a total of 1,088-hp and for this year, the company boosts that number to 1,224-hp. The 220 mph top speed remains, but now can put down a 0-62 time of 2.5 seconds, 0-124 in 6 seconds, and 0-186 in 14 seconds. All this power and you can still manage 217 miles of total range on a single charge.