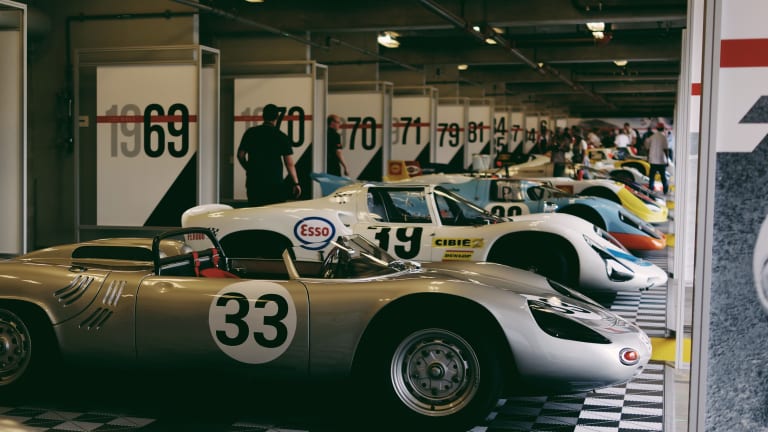 A look at this year's Rennsport Reunion V
We hit Laguna Seca to check out the world's largest Porsche gathering.
A record shattering 57,000 people descended upon the legendary Mazda Laguna Seca Raceway to enjoy the fifth annual Rennsport Reunion. For those not familiar, Rennsport Reunion is the largest gathering of Porsches in the world and we're not just talking 911s here. Porsches of every generation came out to celebrate all things rear (and mid) engined.
A non-stop roar of 300+ race cars made their way around the track's famous turns and the real treat was simply the sheer amount of Porsches on display. From the rarest of the rare, to the latest and greatest, collectors and enthusiasts alike were out in full force to share their love of the respected German automaker. Even the 2000+ Porsches that lined the parking lot was its very own car show.
And while there was an endless sea of cars to check out, we dug through our albums and threw together some of our favorites. Here's a little preview and be sure to check out the full gallery below.
For more on Rennsport Reunion, visit Porsche Rennsport Reunion