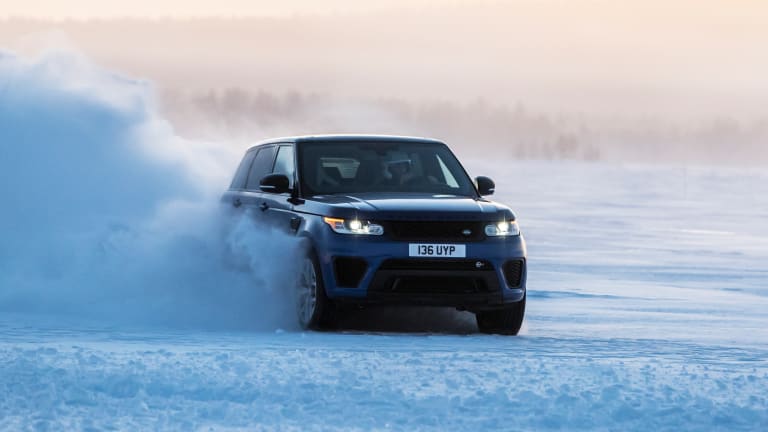 Watch | The Range Rover Sport SVR shows off its power on every terrain
Land Rover shows us why the high-peformance SUV is worthy of the Range Rover badge.
There simply is no denying the sheer power of the Range Rover Sport SVR. In normal street conditions, the SUV can get from 0-60 in 4.7 seconds thanks to its 550-hp V8, but just how fast can it go on varying terrain? In a new video, Land Rover pitted the car against grass, gravel, snow, mud, and sand. Not only that, they've accomplished these speeds on standard Michelin 275/45 R21 All Season tires. All that power and as you'll see, it still manages to be a Range Rover through and through. 
The Range Rover Sport SVR is available now, starting at $111,350.