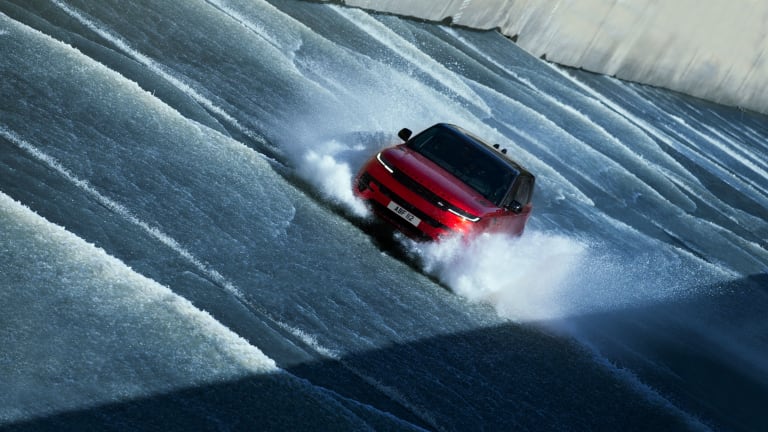 Video | Land Rover shows off the new Range Rover Sport in one of its wildest stunts yet
Jessie Hawkins pilots the Range Rover Sport through an Iceland spillway.
Land Rover loves to show off the capability of their SUVs and during the reveal of the third-generation Range Rover Sport, the company unveiled one of its wildest stunts yet. In the video "Range Rover vs The Spillway", pro stunt driver Jessie Hawkins takes the new SUV out onto an active spillway in Iceland and the end result might be one of the best car commercials we've seen in recent years. Just remember to tell your Land Rover dealer we sent you. 
---