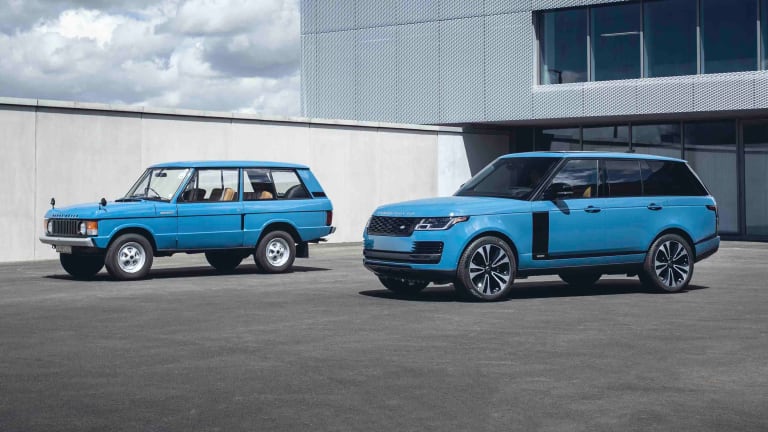 The Range Rover celebrates its fiftieth birthday with a new limited edition
The iconic SUV is as coveted today as it was when it launched on June 17th, 1970.
There is no debating that the Range Rover is not only iconic in the automotive industry but also an iconic product on its own and one that has set the benchmark for luxury SUVs and also spawned an entire family of Range Rover models. Tomorrow, the Range Rover celebrates its 50th birthday with a new limited edition based on the flagship Autobiography trim. Available in both the standard and long wheelbase versions, the Range Rover Fifty features Auric Atlas accents, two unique 22-inch wheel designs, and "Fifty" script badging created by Gerry McGovern, Land Rover's Chief Creative Officer. 
Four exterior colors will be available for the Range Rover Fifty, which consists of Carpathian Grey, Rosello Red, Aruba, and Santorini Black. Land Rover Special Vehicle Operations will also be offering the Fifty in three colorways lifted from the original Range Rover: Tuscan Blue (above), Bahama Gold, and Davos White. As for power, all Range Rover Fifty models in North America will have a 518 hp 5.0L supercharged V8 under the hood. 
1,970 units will be available worldwide, marking the birth year of the Range Rover.