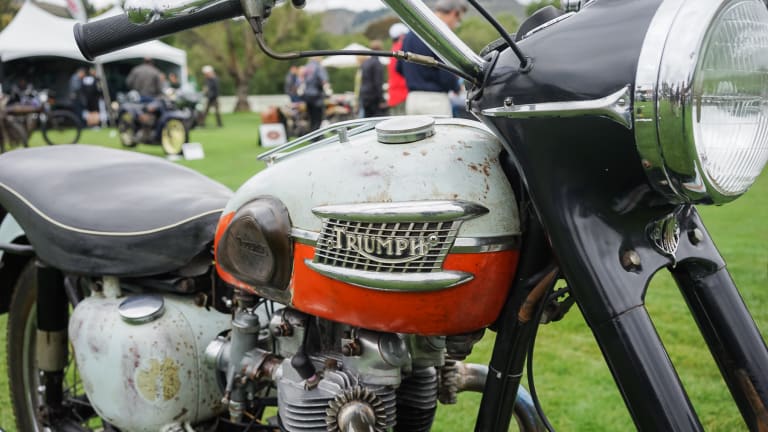 Art on two wheels | The Beautiful Bikes of the Quail Motorcycle Gathering
A look at one of the most anticipated events in vintage motorcycles.
The Quail, A Motorcycle Gathering presented by Tudor is not your typical motorcycle show.  First the roads to get to the event are some of the best riding roads in the country. Next the Quail Lodge & Golf Club in Carmel, California makes for a very picturesque setting. And finally over 400 vintage, classic, and modern motorcycles are put on display which are some of the most rare, unique, and valuable collections. 
Judged categories include Antique, American, German, and Japanese. This year, A Tribute to the Military Motorcycles, display was showcased. Alongside the classics were a few new bikes including the Ducati Scrambler, Kawasaki H2 and H2R, and Keanu Reeves new Arch Motorcycles. Here are five bikes that stood out for their design and craftsmanship.