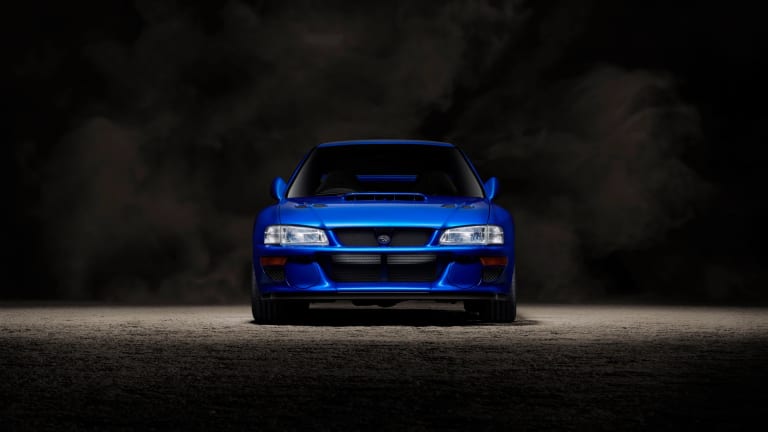 Prodrive unveils its Impreza WRX restomod
Only 25 P25s will be produced.
Motorsport company Prodrive unveils what it would imagine the original two-door Impreza WRX would be if it were built today. The Prodrive P25 is based on the original two-door Impreza WRX chassis, which has been updated with carbon composite throughout the vehicle, allowing it to weigh just 2,645 lbs. The weight reduction was accomplished via manufacturing the trunk, hood, roof, sills, door mirrors, front and rear quarters, rear wing, and bumpers from the lightweight material. And much of these pieces were restyled by the WRC's original designer, Peter Stevens. 
Power comes from Subaru's latest 2.5L flat-four boxer engine, which produces 400 hp and 442 lb-ft of torque. Coupled with a six-speed sequential gearbox, WRC-derived launch control, and a turbo anti-lag system, the P25 is capable of getting from 0-62 in just 3.5 seconds. Additional features include a Garrett motorsport turbo with a high-performance intercooler and airbox, an Akrapovic titanium and stainless steel racing exhaust system, an all-wheel-drive system, AP Racing twin plate clutch, MacPherson struts, Bilstein dampers, AP Racing Brakes, and much, much more. 
The Prodrive P25 will be produced in a limited run of 25 cars. 
---
£460,000 (approx. $563,483), prodrive.com