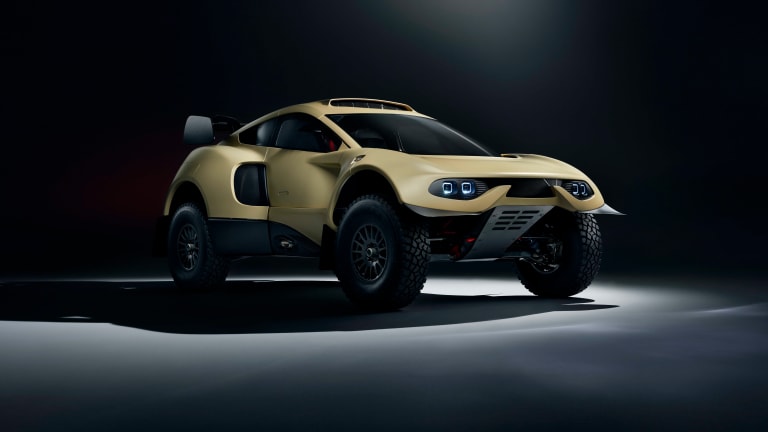 The Prodrive Hunter has been dubbed the world's first all-terrain hypercar
Destination: Thunderdome.
Imagine if you took an F-Type, gave it 600 hp and every upgrade imaginable to make it off-road-worthy. That's pretty much what the Prodrive Hunter is. Styled by the F-Type's designer, Ian Callum, The Prodrive Hunter is designed for both street and off-road use with a 3.5L twin-turbo V6 at its heart that produces 600 hp and packs an all-wheel-drive system that's ready to devour virtually any terrain. The Hunter can get from 0-62 in less than four seconds and can reach a top speed of 186 mph. It also features a high tensile steel space frame chassis, a double-wishbone suspension with twin adjustable dampers, six pot racing brake calipers and vented discs, and lightweight carbon fiber bodywork. 
---
£1,250,000 (approx. $1,644,006),