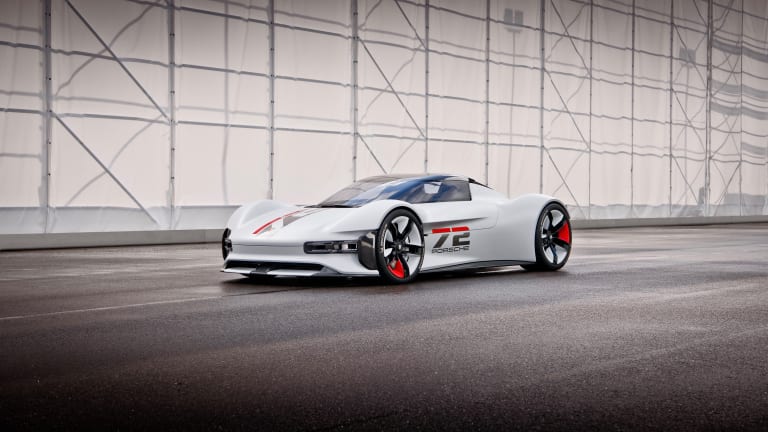 Porsche reveals its virtual race car for Gran Turismo 7
The Porsche Vision Gran Turismo takes inspiration from the 911 and the Taycan EV.
Gran Turismo continues to be a new platform for automakers to show off their most radical concepts and today Porsche has revealed one of their own with the Porsche Vision Gran Turismo. The race car imagines what a Porsche race car could look like in the future with an aggressive design that borrows design elements from both the Taycan EV and the 911. The interior features a curved hologram display that looks like its floating above the steering wheel while carbon fiber and titanium adorn the interior while also reducing weight. 
The Porsche Vision Gran Turismo will be available exclusively in Gran Turismo 7, which will be available on March 4th, 2022 for both the PS4 and PS5. 
---
porsche.com / gran-turismo.com