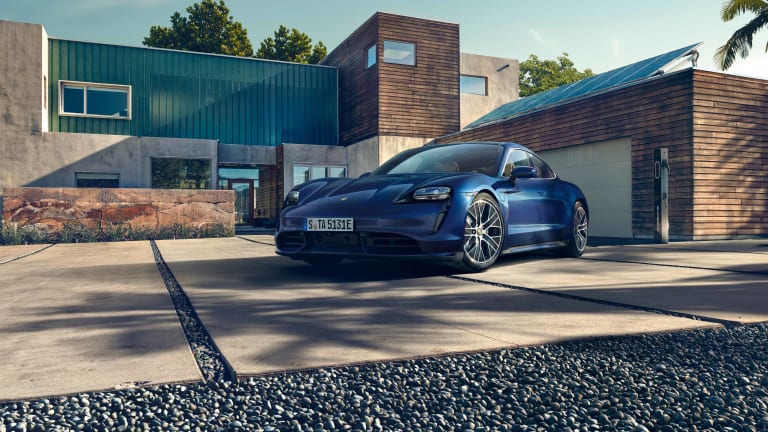 Porsche reveals the highly-anticipated, all-electric Taycan
The company's first EV will start at $150,900.
Porsche's long-awaited electric car is finally here with the debut of the Taycan Turbo. Available in all-wheel-drive Turbo and Turbo S variants, the Turbo model will produce up to 670 hp and has a 0-60 time of 3.0 seconds while the Turbo S has 750 hp and a supercar-level 0-60 time of 2.6 seconds. Both models will have a top speed of 161 mph. Ok, so it's fast, but we're also talking about an EV here so just how efficient is the Taycan? 
The Taycan is the first production car with a system voltage of 800 volts, which allows for a charging time of 5 to 80% in just over 22 minutes when plugged into a 270kW DC charger. An EPA range estimate for North America is still pending but European figures have its total range at over 250 miles for the Turbo S. Though Porsche is targeting the higher end of the segment for the launch of the Taycan, the company plans to add lower powered models in the near future and a Taycan Cross Turismo version is set to launch at the end of next year. 
From $150,900, porsche.com