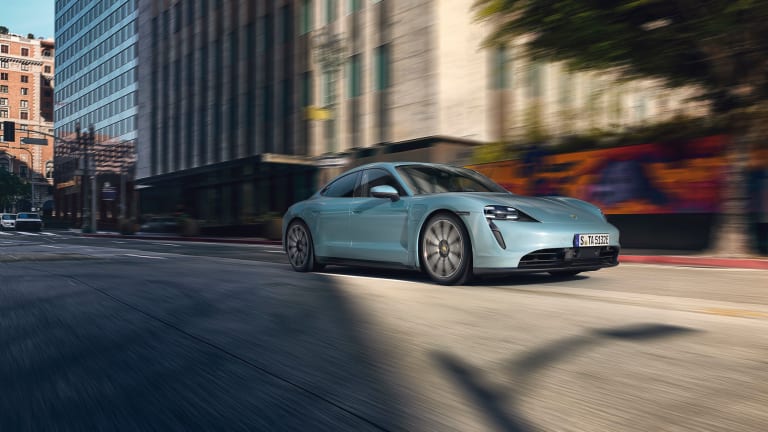 Porsche adds the Taycan 4S to its EV lineup
It's not the sub-$100k Taycan you've been waiting for, but it's close.
Porsche's Taycan family is growing with the addition of a 4S model and while it's not as fast as the Turbo models, it's definitely not lacking in the speed department. The 4S will be available with two battery options: a standard Performance Battery that produces up to 522 hp and an optional Performance Battery Plus that produces up to 563 hp. 0-60 happens in 3.8 seconds in both variants and both will reach a top speed of 155 mph. 
As for range, the US EPA estimates have yet to be finalized, but European numbers have the total range at up to 252 miles on the standard battery and up to 287 miles on the higher end option. Visually speaking, the 4S and Turbo models are not dramatically different and is differentiated from the Turbo with its 19-inch Aero wheels, a revised front apron and black side sills, and a black rear diffuser.
The Taycan 4S is now available for pre-order and will reach US dealerships in spring 2020. 
From $103,800, porsche.com