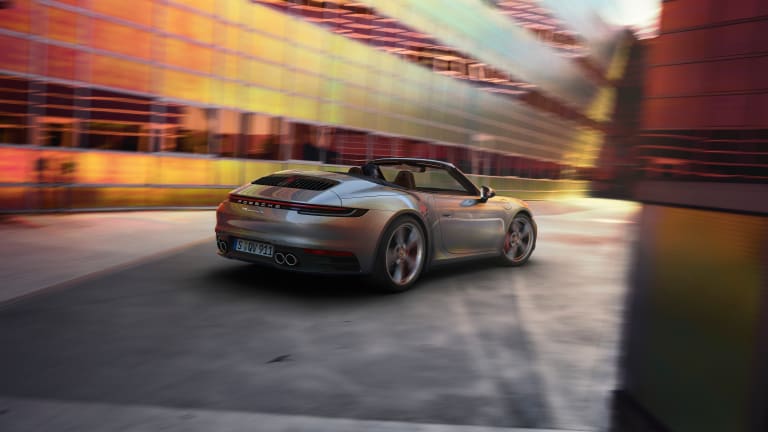 Porsche reveals the 2020 911 Cabriolet
The new drop-top will be available this summer.
Following the announcement of its hard-top sibling, Porsche announces the upcoming 2020 911 Cabriolet. Available in a Carrera S and Carrera 4S model, the convertibles will be powered by the coupe's 443 hp flat-six that will allow the S model to get from 0-60 in 3.7 seconds while the 4S gets there in 3.6 seconds. Top speed has been clocked at 190 mph in the S and 188 mph in the all-wheel-drive 4S. 
The fabric roof features a solid glass rear window with integrated magnesium support components and can open and close in just 12 seconds at speeds of up to 31 mph. Other features include PASM Sport Suspension with an optional 10mm lower ride height, 20-inch front wheels and 21-inch rear wheels, and a variety of assistance systems such as a standard Wet Mode that automatically adjusts the stability control and anti-lock brake systems when it detects those types of road conditions. 
Available this summer. 
From $126,100, porsche.com